31 Vegetable Recipes For The Picky Eater In Us All
Are you hard to please when it comes to vegetable recipes? Or even just having vegetables in a dish at all?! If so, then don't worry. You are not alone.
In this round up, we have compiled a list of recipes that are veggie forward, but are sure to please the picky eater in us all.
This beautiful Kale, Black Bean, and Avocado Burrito Bowl recipe from Kate gives us a healthy bowl full of nutrients, and greens that is also gluten free and vegan.
The amount of fat and protein in the black beans and avocado is also sure to satiate you without making you feel overly full!
This Portobello Pot Roast combines super savory mushrooms that are simmered down in a sauce with carrots that just makes you feel comforted automatically, is a great way to satisfy any picky vegetable eater in your life with this king of vegetable recipes.
The fact that Ali throws this on top of some egg noodles is not only a great move, it's downright genius!
Go on and give me an entire bag of chips with this Greek 7 Layer Dip! You might have to hold on the olives to appease Maddy, but dump a truck load of them into the mix for me! How can you go wrong with creamy yogurt, lemon, dill, and crumbled feta cheese? That's right….you can't!
Chungah from damndelicious.net really hit the nail on the head with this Summer Skillet Pasta! It combines andouille sausage with easy to love vegetables like zucchini and yellow squash.
This is the type of meal that makes you want to take a bath in it. Is that weird? If it is, then call me Al Yankovich!
There is nothing more refreshing than a Tomato Salad in the Summer, and this recipe by loveandlemons.com really hits the spot. The addition of red wine vinegar, with fresh basil, and a Gremolata really sets it off! The recipe says you can use ¼ a cup of Gremolate(or more if desired), but let's be real and just throw an extra ¼ cup on there!
A bowl of this satisfying Broccoli Cauliflower Soup is a sure fire winner to getting your picky kids(or your big kid Husband) to finally eat their vegetable recipes. I think what really works with this recipe is the addition of dijon mustard and thyme!
Coming by the way of Sonja and Alex with acouplecooks.com are these Perfect Sauteed Carrots. Generally you wouldn't eat an entire pan of sauteed carrots, but hell, maybe you will?
If you're that type of person, then this recipe is sure to please you. They also suggest serving them alongside salmon, shrimp, or pasta.
This Easy Air Fryer Broccolini will turn any green veggie skeptic into a full blown believer. I could see this being especially amazing if you served alongside a beef pepper steak, or any other main dish of your choice.
Alyssa with therecipecritic.com suggests serving it with chicken and potatoes, and also gives great tips on how to properly cook it in an air fryer.
We're both suckers for any pasta, but especially one that incorporates various herbs, and vegetables in the way that this Creamy Bow Tie Pasta by Holly w/ spendwithpennies.com.
I love the inclusion of sundried tomatoes, along with spinach, as well as the finish with basil. It also only takes 20 minutes to bring it all together! What's to lose?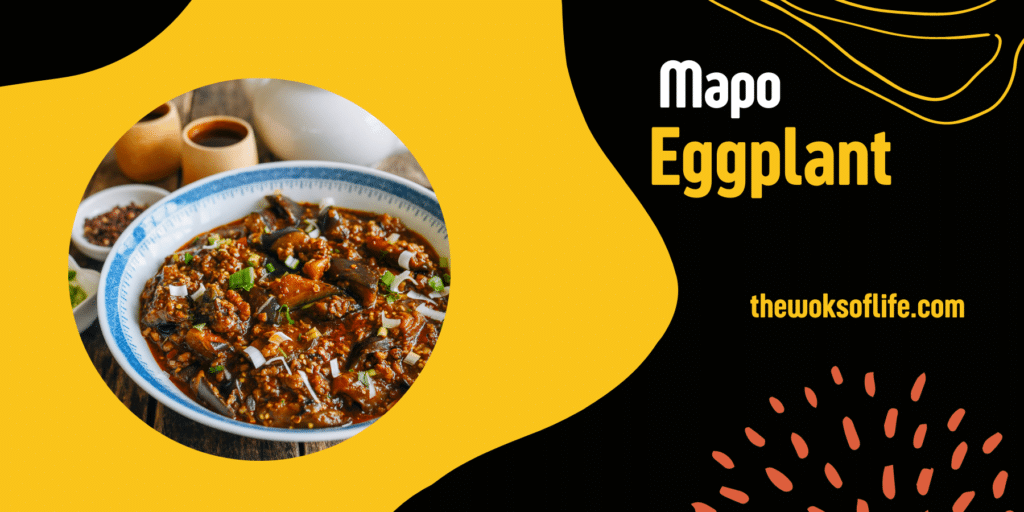 Kaitlin really nailed this Mapo Eggplant recipe from thewoksoflife.com.
Not only does it incorporate one of THE best vegetable recipes, but it also uses ground pork, and sichuan peppercorn oil to really kick up the umami aspect. I'll take about 3,000 servings of this please!
This Salad w/ Pears, Gorgonzola, and Pecans is a perfect Summer staple, and it is sure to please any picky eater with the addition of a beautiful dijon mustard dressing.
Heidi does a great job in explaining how something as simple as radicchio can be such a great addition to this as well!
Normally the humble potato is usually welcomed by picky eaters, and this version is sure to be even more highly sought after.
This Cacio y Pepe Roasted Potatos recipe by Becky of thecookierookie draws from the classic Italian cheese and pepper pasta recipe, and let me tell you that it's just as good, if not better!
I think smoothies are hands down the best way to get a picky person to eat their vegetables, and this Keto Green Smoothie by Layla w/ gimmedelicious.com is no different!
It combines avocado and spinach along with a keto friendly sweetener, lemon juice, and almond milk to bring this beautiful smoothie together.
This Zucchini Involtini by Ali of alexandracooks.com is heaven on Earth!
I don't even care if you want to try and be picky about this recipe, and will straight up tell you off the bat that you are wrong in your opinion lol. I love that it also incorporates swiss chard into the mix!
If you have a chicken lover in the house you can probably get away with fooling them with this Air Fryer Eggplant Parmesan from eatyourselfskinny.com.
Kelly did an amazing job on explaining this recipe, as well as including in bits about how it doesn't use any oil(which is a win in our books).
Curry is an all time favorite of our household, especially in terms of vegetable recipes.
This Vegan Red Lentil Curry from Lindsay w/ theleangreenbean.com brings all the comfort you would expect from your regular curry, and then kicks the health up a notch by adding in spinach.
Behold! The beloved Sheet Pan Pizza that is able to have almost any vegetable adorned on top of it, and still manage to suffice the pickiness of that which is children and grown up man-children alike.
We especially love that Elizabeth included a version that combines sausage with arugula(which is just outright genius). Chef's kiss!
Ain't no party like an eggplant party, especially when it's stir fried and spicy!
Vanjo of panlasangpinoy.com does a fantastic job of explaining how to make this beautiful, but super delicious Chinese Spicy Eggplant Stiry Fry.
I can't resist a pasta and this Creamy Mushroom & Leak Pasta by Courtney and Will of neighborfoodblog.com is not where I'm going to start. You're more than welcome to add a meat to this, but honestly, why the hell would you?
I love that super meaty mushrooms in the mix, but also how it brightens up the savory aspect of the cream sauce with delicious leeks. This is a crowd favorite for sure!
I'm certain that I could chug this Creamless Cream of Asparagus Soup!
I think it's amazing how Sam and Dan used russet potatoes to illicit the 'cream' aspect of this soup, instead of using actual cream. I definitely love the idea of garnishing this with coconut cream, microgreens, and croutons.
I might be a little biased about this Kale Pesto Pasta Recipe, seeing as how it's my own, and you can't go blaming me for sharing my own recipe in this round up either!
That said, this is a great way to get rid of all of your kale, when you're looking to cook vegetable recipes. Not only that, but it just tastes amazing, so it's a very simple win!
I love the fact that these Crispy Avocado Tacos use a corn, and bean salsa in this recipe.
Not only do I feel that it really brings the entire dish together, but it is a truly great way to incorporate vegetables in a manner that picky eaters won't fuss about. Well done Becky!
Carrie of cleaneatingkitchen.com brings us this easy to throw together Carrot Juice w/ Orange & Ginger recipe.
Not only is this easy to throw together, but you can make it using a juicer or a blender. This juice is loaded with vitamin C!
Chickpeas are little beige nuggets sent from the good lord above, and this Chickpea Salad from Izzy w/ shelikesfood.com is no exception!
One of the many aspects of this dish that I like is the use of sunflower seeds, as well as the dijon mustard dressing to finish it with!
Ginger is easily one of the best root vegetables to use in order to make recipes come to life, and this Ginger Vegetable Stir Fry recipe is a great example of that!
Dorothy suggest adding a protein such as chicken, tofu, or fish, as well as serving it over rice in order to increase the amount of servings that you get out of this. I love that it incorporates cashews into it as well.
Baked Feta w/ Tomatoes & Asparagus come together to make this amazing Summer time snack from Amy w/ wholesomelicious.com.
She suggests serving this over pasta, or using it as a dip with a crusty baguette, or crackers. I think you could just lather my body with this and I would be fine with that.
We haven't had many recipes of the sweet variety, so I was super stoked to come across this Healthy Zucchini Muffins recipe by Lyndsey of mommafitlyndsay.com.
Let's be real here, if you have a super picky eater, and you're trying to get them to eat some form of vegetable; incorporating it into a sweet treat is the way to go! I really enjoy that this recipe used coconut sugar as well.
I've already mentioned that I'm a sucker for pasta, and this Creamy Pesto Pasta Salad also hits the spot for me. The fact that it includes cherry tomatoes, and that Morgan gives suggestions for other protein/veggie additions like: chicken, roasted peppers, and sundried tomatoes, is absolutely perfect!
Aloo Rasedar is a curried potato dish that is sure to please the pickiest of eaters. Archana suggests serving it with Roti or Parathas, but also suggests serving it with spinach dal, and rice. The latter would definitely be my go to move.
Also, this is a bit of a side bar, but the domain ministryofcurry.com definitely wins hands down for the best domain name in this round up.
Most meat eaters gawk at the idea of tofu(mostly because they haven't had it), but when you make a nice Crispy BBQ Tofu Sandwich like Sylvia does, I don't think you'll hear any complaints.
I'm a huge fan of the addition of slaw on this sandwich, and wish that I was sitting in front of one right now.
Maria and Josh killed it with one of the most classic ways to get a picky eater to eat their veggies; make a Vegetarian Taco Salad!
Not only is this a super easy way to make sure you're using all of your veggies in the house, but it also comes together quickly and is very satisfying. I also like the suggestion of serving it with a cilantro lime rice, or a pineapple salsa.
And just like that we're done!
Now you have 31 potential recipes to try out on your picky eater at home. Do you happen to have a go to recipe that works for your family of picky eaters? Let us know in the comments!